How To Join RegionOne SMRT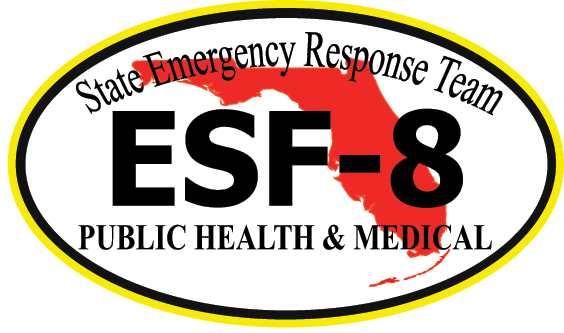 This is for the State of Florida - Department of Health - Region 1 State Medical Response Team
As of 30June2015 this is the current application for this team RegionOne SMRT Application pdf
Please open and complete the State Application pdf. This version of pdf will fill in in the approprate fields of the form on most of the application if you complete the first few pages but it does not have a save feature. So please have time to complete the application in one session and print forms, sign, date, attached legible copies of the following documents and return to the SMRT Adminstration Section.
Attach DHS/FEMA/EMI Certificate(s) of Completion for each of the following:
(https://training.fema.gov/is/nims.aspx)
o IS-100.b Introduction to Incident Command System, ICS-100
o IS-200.b ICS for Single Resources and Initial Action Incidents
o IS-700.a National Incident Management System (NIMS) An Introduction
o IS-800.b National Response Framework, An Introduction
Please also include Current and Legible Copies (as applicable) of:
o Professional License(s) (i.e. RN, MD, EMT, etc. and/or non-medical)
o Certification(s) (i.e. CPR, ACLS, etc. and/or forklift operator, CDL, etc.)
o Immunization Records
Mailing address is: 755 Lovejoy Road, Ft. Walton Beach, FL 32548
Note:*** Understand that this team is part of the Florida Department of Health, Medical Reserve Corp (MRC). There this package actually contains two parts of the application to fulfill requirements for the 33rd MRC (Chapter 110 coverage) and the actual State of Florida/Department of Health Employee (OPS) application. These positions are for intermittent employees only, not full time employees.
We are currently recruiting for these positions:
Administrative Assistant
Administrative Officer
Clergy
Communications Officer
Communications Tech
EMT
IT Specialist
Logistics Coordinator
Logistics Section Chief
Logistics Specialist
Physician
Nurse Practitioner/Physician Assistant
Operations Section Chief
Paramedic
Pharmacist
Pharmacy Technician
Planning Section Chief
Psychiatrist/Psychologist
Respiratory Therapist
Safety Officer
Security
Supply Management Officer